Yes, we have a homepage now.
(Click on the little house icon in the left sidebar to get there)
We've been looking forward to bringing you this for a while - it will be our main communication hub for everything ScribeCount and a whole lot more. You'll find announcements from us for any new features or platform issues we're currently dealing with, links to all of our social media platforms, indie author news, reports on your own sales and best selling books, account information, links to best seller lists, and some fun promotional items.
So lets take a tour!
Sales
First up: overall sales at a glance. This is a scaled down version of the sunburst, something to let you know at a glance how you're doing. It's a simple pie chart with time-frame options to the right. Don't worry, the main dashboard is still there for further detail!
Affiliate Program!
To the right of the small sunburst, you'll see the link to the affiliate program (as discussed in the previous blog post). Send your author friends our way and earn some bank! Inside you'll find all the information you need to set yourself up including premade banners and signs to stick up wherever social media happens. (You'll find them in the "Assets" folder.)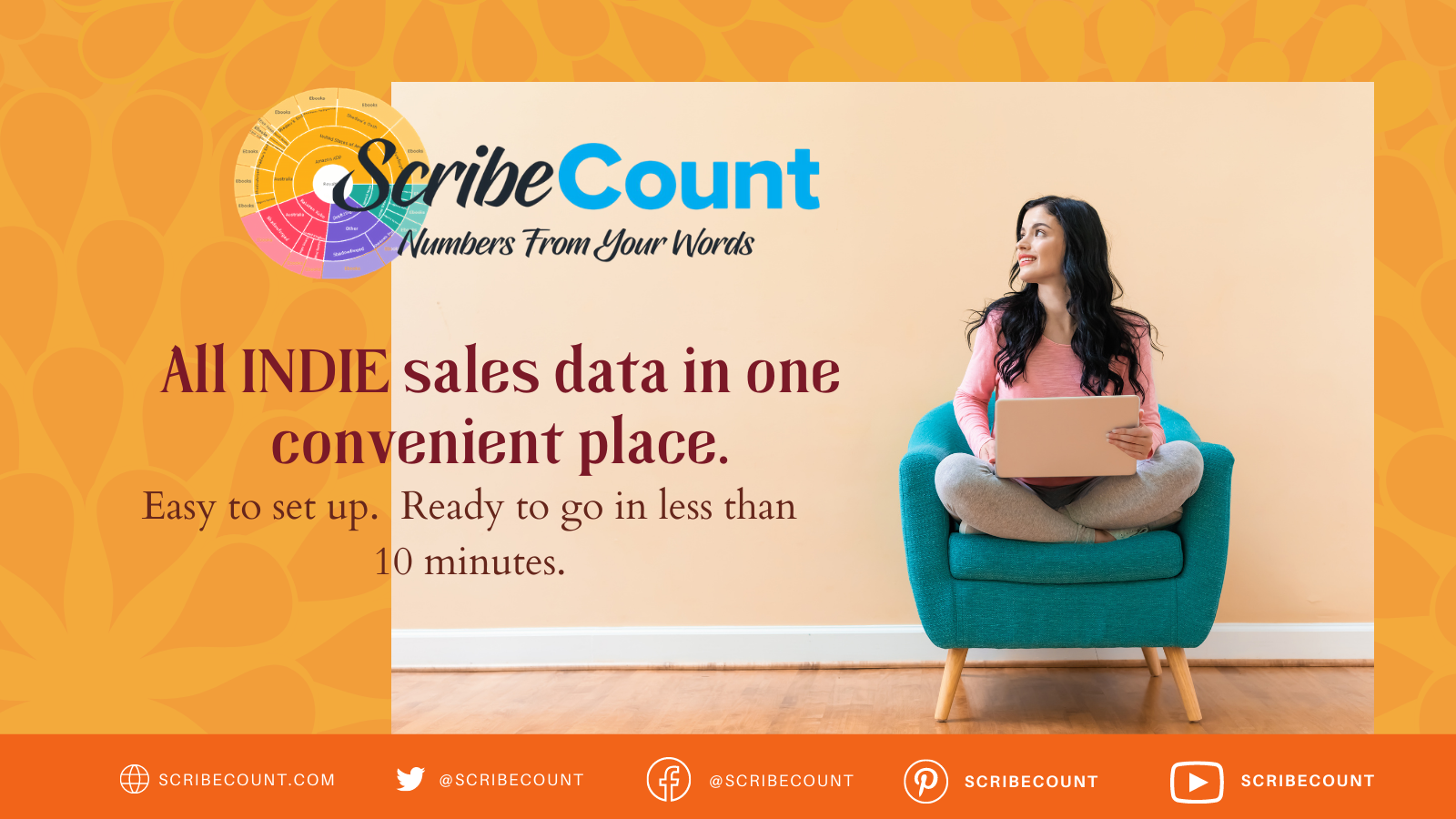 Bestsellers
Underneath the affiliate link, you'll find a list of your bestselling books over whatever time frame you have selected. This is a feature many users have requested, and we hope you find it useful to know your top-selling books at a glance!
Account Status
Your account status and other information can be found in the upper right corner. Feel free to customize that with an avatar of your choice.
News!
Under the account information is the news chyron. This will be updated every morning with leading news from the world of independent publishing. Just click on the links to take you to the article. If you have a suggestion, wrote a blog post, or would like to know more about a certain topic, send it to us via the support tab and we'll give it a look.
Furry words!
This is for all you subscribers with pets, and it's easy to participate.
Grab a paperback (or tablet showing your book's cover) that you'd like to promote
Have your fur baby pose with the cover and snap a pic. Be sure the cover is legible! (Must have a pet, a book, and nothing else. If there's no pet in the pic, we'll have to deny your submission.)
Please note: pets do not have to be furry, specifically, but please do not drop your tablet in a fish tank!
Pictures should be:  500 x 250 (WxH); .jpg formatl less than 10kb. If you take a picture with your phone, use landscape mode and you should be fine.
Add a link to that books sales page at whatever platform you wish, even your own website store.
Send it all to us via the link in the corner of the tile. We'll check to make sure everything fits and works before we post it.
And that's it - for now! We will be adding more features to the home page on a regular basis. For now, please enjoy the new updates, sign up for the affiliate program and send us all your author friends, and as always if you have ideas about how we can improve the homepage please let us know.
Thanks,
Randall